ข่าว
29 ก.ย. 2557
Safe driving: App to help UK tourists in Thailand
The British Foreign Office has developed an app for portable devices to guide Britons abroad on traffic and safe-driving concerns.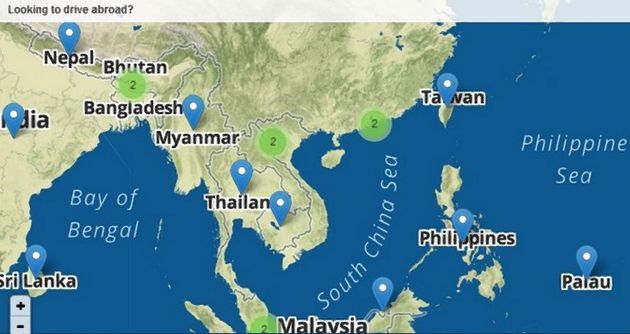 Like any such app, its use is not restricted, and visitors - or residents - other than British could benefit.
High numbers of crashes and highway deaths by British visitors to Spain, Australia and Thailand sparked enough concern among British diplomats that the app has been produced.
After natural causes, a Briton in Thailand is most likely to die in a highway mishap.
The Foreign Office said in releasing the app that there are 50,000 British residents and more than 870,000 British visitors to Thailand every year ...
In 2011, the FO claimed, 68,852 traffic accidents in Thailand killed 9,205 Thai and some British citizens also. By contrast, 1,901 people were killed in road accidents in the UK in 2011.
Mark Kent, British ambassador to Thailand, gave the statistics and the technology a boost with a statement introducing the mobile app.
"British nationals using the roads in Thailand should bear in mind that road laws and driving customs here are different from those in the UK and road conditions, driving standards and road traffic regulations can vary," he wrote
Many lives (might be) saved and critical injuries reduced if people adopted the same safety precautions abroad that they would naturally take at home.
The app provides links to advice on roads and driving from both the Foreign Office and Angloinfo, a tourist and expat-angled website.
The app is available here.
The app provides a map that can be zoomed into to almost any country in the world, and then presents tips on travel and driving.
Source: http://www.bangkokpost.com/