Company Information
Welcome to Global Insurance, your trusted partner providing an excellent service for Pattaya people and surrounding areas in Thailand. With over 30 years of experience in the insurance business, our staff are available to provide the most comprehensive products and services to suit your lifestyle. Our experts cover a range of sectors and are fluent in a number of languages, German, English, French and Thai. We have the right insurance partner for all risks of your every day life. Enjoy your life in Thailand in safety. We offer the best insurances and help you to select from a range of tariff options that are the most appropiate for you.
Choosing the right insurance is an necessity for a secure life, especially here in Thailand, where no public support is provided to foreigners. We need to ensure our safety and consider carefully about a financial plan. To select the most suitable offer from the multitude of insurance policies, you need an insurance broker, whom you can trust, with expertise and many years of experience. Many people in Thailand trust the team of Global Insurance, the market leader in Pattaya with international and Thai customers across the whole country.
With our vast experience Global Insurance offers you comprehensive advice with regard to all insurance matters.
Mr. Rainer Heinzmann, our Managing Director is a 30 year veteran of the insurance industry. In 1988, Mr. Rainer joined Sparkassen Versicherung Baden Wuerttemberg AG, a major insurance company in Germany, as district manager.
Ms. Kantima Numwat, our Insurance Director, is a licensed insurance broker, certified by the Office of Insurance Commission (OIC). Kantima is the person in the company that will provide information about all kinds of insurances offered as well as the process to claim and hospitalisation issues.
Mrs. Winatcha Heinzmann became an Insurance broker in 2009. She has got OIC license and is a Certified International Property Specialist (CIPS).
In our team, Mr. Rainer, Mr. Matthias, Ms. Jirawat and Ms. Chia all speak fluent German. Mr. Matthias speaks French, German and English. The rest of the Global team are native Thai who also can communicate well in English.
We also have current job opportunities for our expanding team in Pattaya.
We also have partners and friends which we have developed great working relationships with over the years. We are happy to refer you to professionals for a variety of services in Pattaya. These companies provide excellent service and value, and are customer service oriented:
Real Estate Broker Association Eastern Seaboard(REBA)
Council of Residential Specialists
Broker Certified International Property Specialist(CIPS)
Realtor
Real Estate Sales and Marketing Association
ARC Engineering Co.ltd
ARC Insulation Co.ltd
ARC Window & Door Co.ltd
ARC Solar Cooling Co.ltd
ARC Siam Solar Co.ltd
www.arc-thailand.com
www.pvcwindowsthailand.com
DER Farang Magazine
Easy ABC School
Euro Design Furniture
Five Stars Transactions Immobilizers
Koh Samui Holiday in Paradise
Our Team: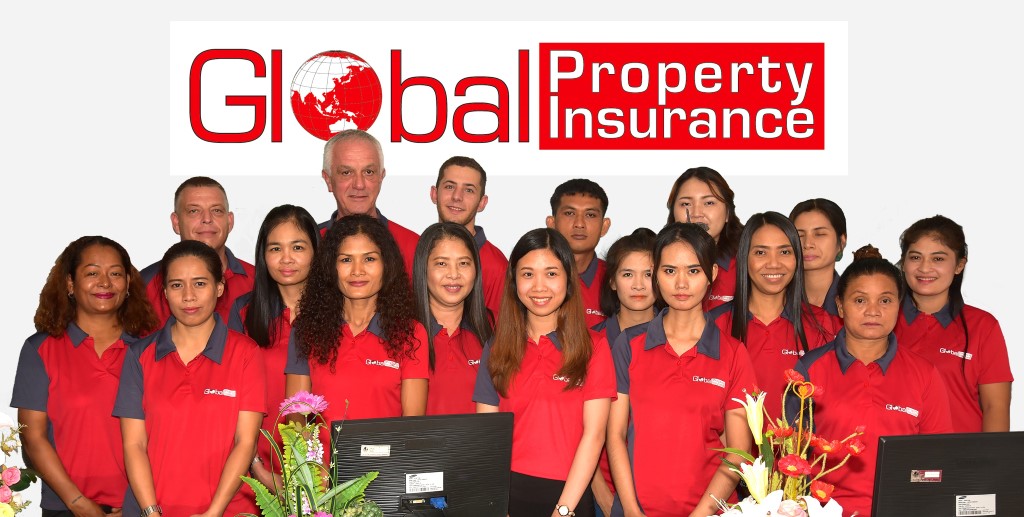 GLOBAL Insurance Broker
We have the insurance product knowledge and experience to offer you the right insurance partner, providing you with a comprehensive insurance policy to match your individual circumstances.
Giving you the peace of mind to enjoy your life in Thailand. We help you select the plan that suits your budget.
Call Us +66 (0)82 469 5551